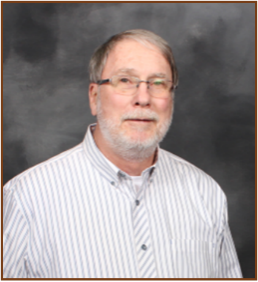 October 22, 1950 – September 1, 2021
Baptist Church Planters has a wonderful heritage of godly men and women who have served and given sacrificially for the mission of this agency – assisting churches and their missionaries to do their Great Commission work. The legacy left by these men and women is revered by those of us serving now, and we are striving to honor their individual legacies. Our tremendous heritage increased with the Homegoing of BCP's Executive Vice President, David Whipple, whose legacy is one of faithful stewardship and service to the Lord. One of our missionaries that David served said it best: "David was a real inspiration with a big heart for service. He understood the heartbeat of the Mission and will be greatly missed."
As the chief financial officer for BCP, David often wrote about the importance of intentionally considering the legacy that one is leaving behind at death. In a recent Connect publication he wrote, "My legacy, that which I will hand down to my children and grandchildren, will become their heritage.  Often a legacy is passed down to the next generation in the form of habits, convictions, preferences, biases, attitudes, appetites, hobbies, values, and the list could go on. The message that I send after I die is extremely important. I want to teach my children and grandchildren what is important. Will my legacy remind those who remain that the Lord and His work is primary?  Will the principles and priorities that I have lived all of my life be carried" on in their lives?
David was the first layman to serve on the Council of Baptist Church Planters. Elected in 2002, he served as chairman on both the finance and the building committees. In 2004 ChurchCare was started, and David began serving as the Executive Director. David managed the construction of the new addition to the Mission, and in November of 2007, David and Diana were honored with the Aquila and Priscilla Award, the highest honor presented by Baptist Church Planters to men and women committed to church planting efforts in the US. Also in 2007, David closed his construction business in New York and accepted the position of Business Manager and Treasurer of Baptist Church Planters. In 2009, President Dave Little appointed him Administrative Vice President and Treasurer. David served joyfully in both of these role right up to his Homegoing in early September. The Lord decided that David's service for Him on earth was done. Now we have our memories of serving with David and our appreciation of the legacy he left behind for us.
David's article continues, "Solomon's conclusion in Ecclesiastes 12 was, 'Remember now thy creator in the days of thy youth.'  The next several verses describe the effects of growing old. Age has an impact on our physical and mental abilities. Solomon said to take action now, when we can think clearly, to secure a godly legacy. Solomon reminds us that 'God shall bring every work into judgment, with every secret thing, whether it be good, or whether it be evil.'"  May God help each of us who know David's Savior to live as David did, following his godly legacy of faithful stewardship and service, so that as David did, we will hear, "Well done, good and faithful servant" when we finish our work for the Lord.
David's memorial service is available by following this link: First Baptist Elyria Memorial David Whipple.  If you would like to give in memory of David, feel free to follow this link: Memorial Gift.
[/fusion_text][/fusion_builder_column][/fusion_builder_row][/fusion_builder_container]