Here to Help
ChurchCare Inc. is a subsidiary of Baptist Church Planters. ChurchCare is committed to "Ministering to Churches in Need." Whether your church is experiencing "growing pains," or struggling to survive, the counselors at ChurchCare can help.
ChurchCare has the expertise necessary to remove the burden of these issues from your shoulders and provide solid counseling during stressful times.
Whether your church is overwhelmed with a building project or the closure of your church seems imminent, ChurchCare is prepared to help.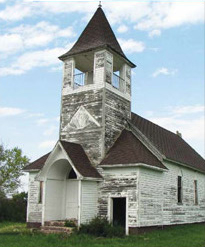 Not every church will survive the changes in culture or community.
Will my church survive?
Where does a church turn when closure is imminent?
ChurchCare Construction
ChurchCare's Missionary Builders are ready to assist churches with their building needs. Our experienced builders are skilled in all areas of construction and project management. Our Lead Builders work closely with the church's representative, building committee, and the Director of ChurchCare to ensure completion of the project on time and within budget.